All children have a right to education, including children without residence status. This right stops for young people without residence status at their eighteenth birthday, even if they have completed primary and secondary school.
On Thursday 10 March 2022, the municipality of Amsterdam, VU University Amsterdam, Inholland University of Applied Sciences and the Amsterdam School of the Arts signed a covenant for the pilot project 'Access to higher education for Dutch undocumented young people'.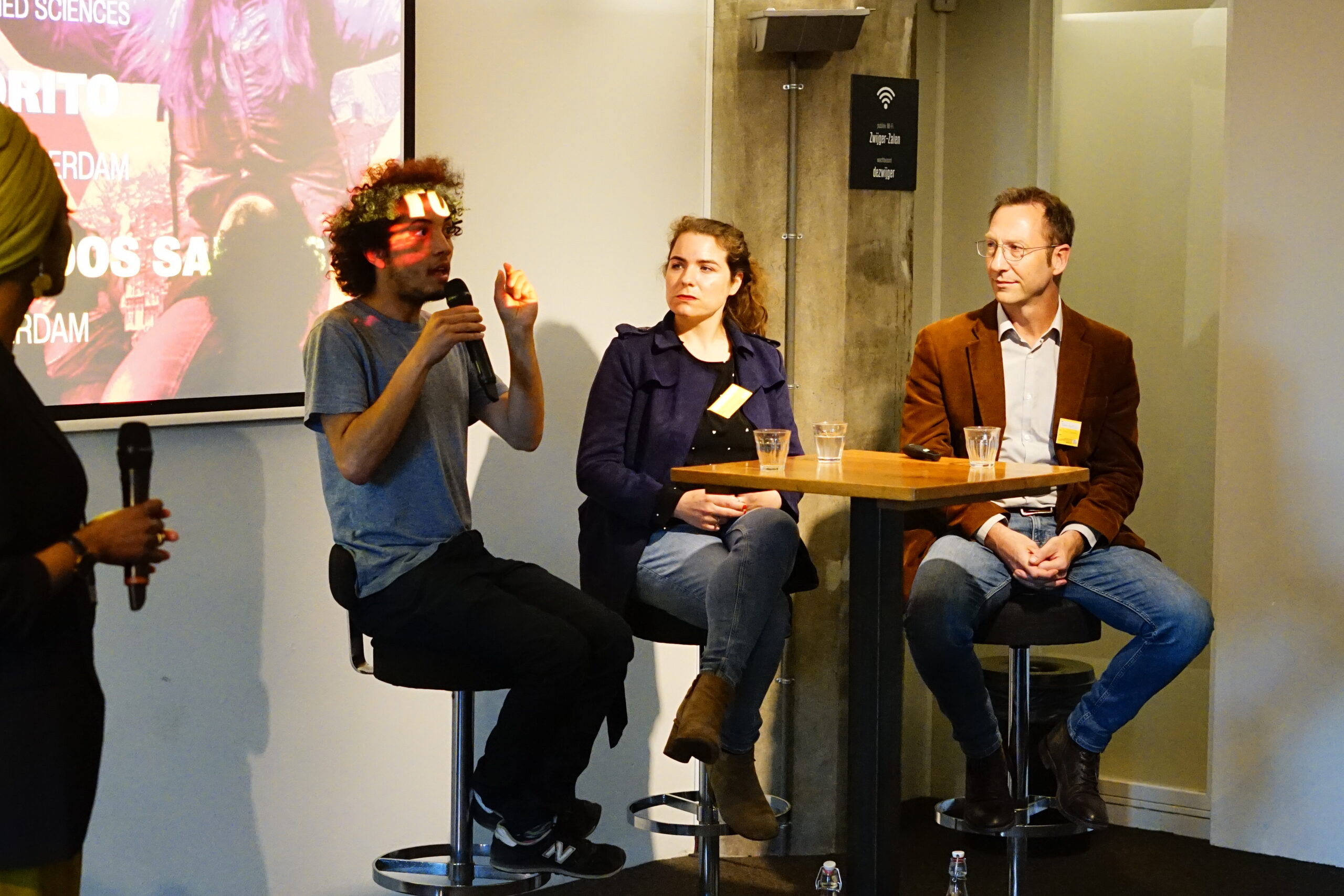 The educational institutions offer support in following education, for example, in applying for and obtaining a study permit. But they also check whether young people without residence status are eligible for other forms of education, such as contract education. The educational institutions also aim for a lower rate than the rate set for the course.
The municipality is mapping out the possibilities of arriving at an alternative form of (study) financing for undocumented young people in Amsterdam. This will enable them to meet the necessary requirements for a study permit. The educational institutions and the municipality jointly provide information to secondary schools. It is important that secondary schools and the young people themselves know about the possibilities for accessing higher education.
Consultations are also being held with the bodies involved, such as the municipal ombudsman and the Immigration and Naturalisation Service (IND), to simplify the application procedure for a student residence permit for undocumented young people from Amsterdam.
This covenant did not come to existence by itself. Advocacy work of many organisations and individuals for years and years was put into it. For example the Amsterdam based NGO ASKV has been succesfully supported placing individual undocumented young people in different educational programs, advocating at different edcuational institutions, fostering the conversation to open doors somewhere. In Den Haag (Haagse Hogeschool and ISS) and Amsterdam teachers and academics of different institutions tried to arrange places for undocumented students within in their own institutions. Knocking at doors of their own board of directors. These teachers and academics just stood behind the right to education for all!
It was just a matter of time before the academics and the municipality found eachother in a joint effort to write a covenant. In 2018 a new coalition of political parties was formed in Amsterdam, Rutger Groot Wassink became elderman for all matters related to undocumented migrants and he and his team were determined to end this exclusion.
In 2014 the We Are Here Academy was founded by Here to Support. College- and university professors teached classes for refugees in limbo and undocumented migrants. The teachers did so as volunteers, out of a conviction that everybody has a right to proper education. The Academy has emerged from the refugee collective We Are Here.
The right to education is a fundamental human right. Every individual, irrespective of race, gender, nationality, ethnic or social origin, religion or political preference, age or disability, is entitled to a free elementary education. This right has been universally recognised since the Universal Declaration of Human Rights in 1948 and has since been enshrined in various international conventions, national constitutions and development plans.
This good practice is a joined effort.
Municipality of Amsterdam
Vrije Universiteit Amsterdam
Universiteit van Amsterdam
InHolland Amsterdam
Amsterdamse Hogeschool van de kunsten