When the Corona Virus reached the Netherlands it took a while for the government to take action. But at the beginning of March it was clear. Everyone was supposed to stay at home as much as possible. But at the same time homeless people were put on the streets as the regular day shelters had to close. Many undocumented and other homeless people were left on the streets during the day with not enough night shelter to warm up at the evenings.
Amsterdam City Rights together with other partners in Amsterdam, was able to create two day shelters in Amsterdam. This place provides shelter for approximately 35 Undocumented people. At the day shelters they can rest, warm up, have a proper lunch and play some games while holding the 1.5 meter distance. But the struggle remains to continue organising important activities like Dutch classes as most of them are being prohibited. With an appgroup and the #straatsignalering is the network trying to keep up to date on those who are still on the streets.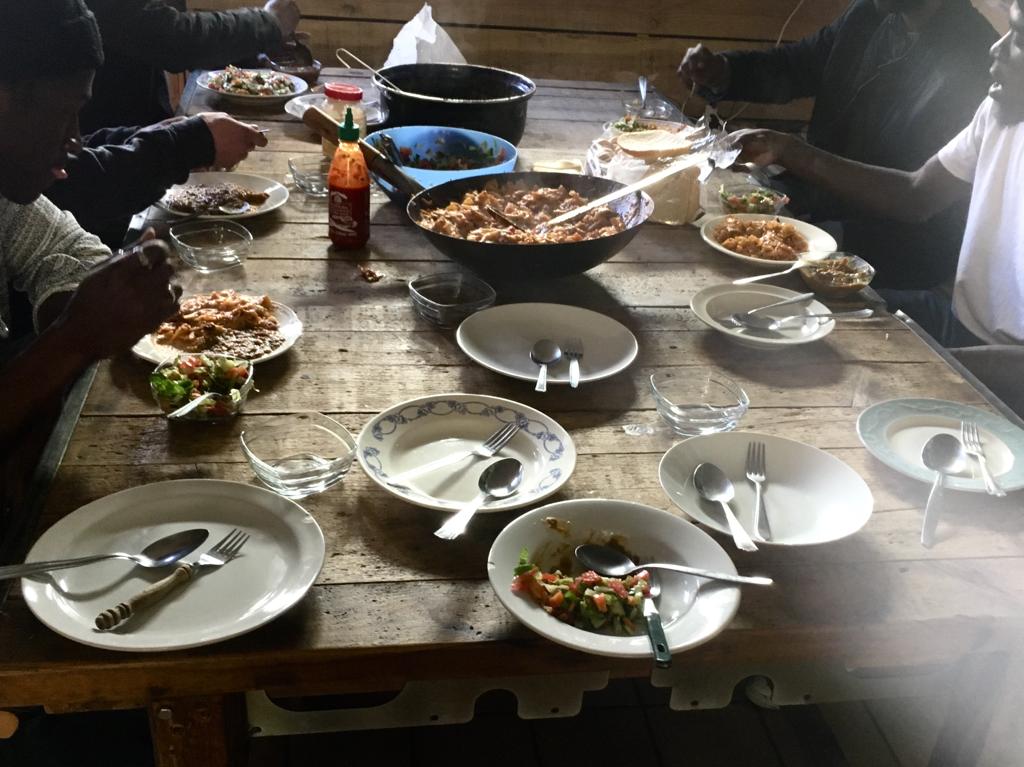 The Bridge Radio uploaded an interview about the situation in Amsterdam. You can listen to this interview here.
The city of Amsterdam has created new night shelter locations. One of them is in an Sport facility in the south of the City. The homeless are welcome between 16:30 and 09:00. The setup of this facility did not went smoothly either, as at first undocumented were refused at the door.
The facility leaves nothing to dream about. Each person gets one stretcher, a table and a chair. The lights stay on till 00:00 and they have to wake up at 07:30. The showers and toilets are shared with the whole group, which means that even though they are separated during the day, they will cross contaminate each other at night. At 09:00 they are left on the streets with a some slices of bread in a bag to have their breakfast outside.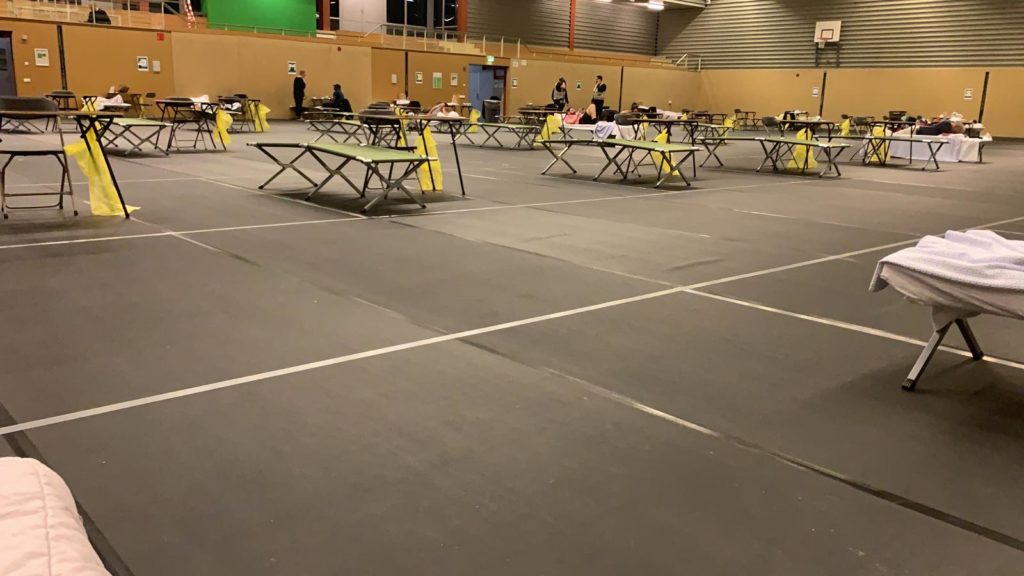 If you want to read more about the current situation in Amsterdam you can read the following interviews and articles. Unfortuantely are all the articles in Dutch so far. The Radio interview with Bridge Radio is in English.